About
Mexx Engineering™
As an Australian small and medium-sized enterprise (SME), we are also a global company, we take pride in solving complex automation issues by utilising intricate systems that are efficient and user-friendly.
We have a multi-disciplinary approach in developing solutions for clients in various industries such as manufacturing, wood, plastic, food & beverage, pharmaceutical, construction and more. 
"Robotics and Automation Specialists Australia"
Mexx Engineering™, Gold Coast Factory
 Who we are
Mexx Engineering™ is the leading robotic automation specialist in Australia and New Zealand. 
As an internationally successful company, we aim to meet the demands of tomorrow today.
---
 Industry Awards & Recognitions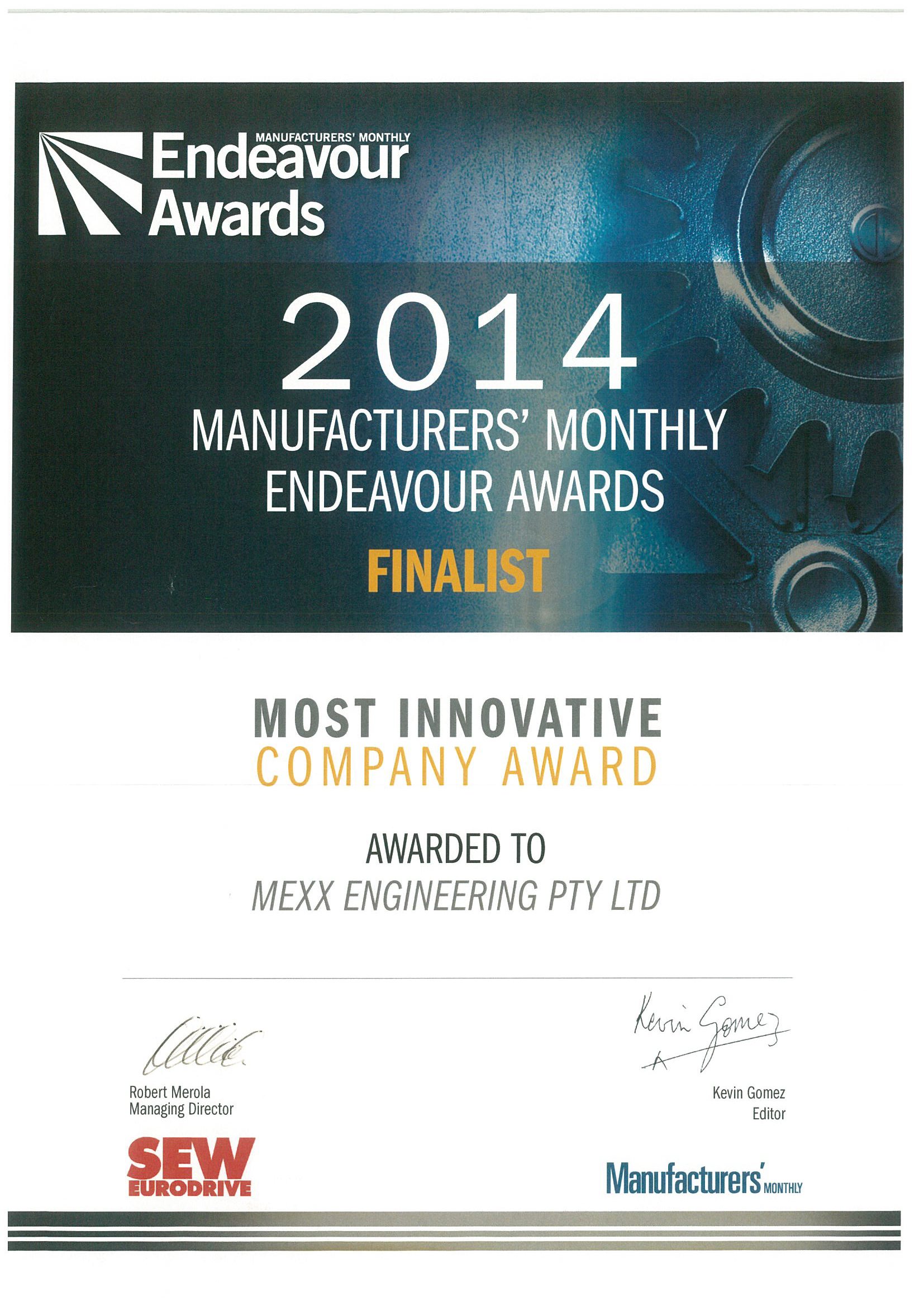 ---
What we do
As a systems supplier, we plan, develop and manufacture all of the machines and complete lines for the sectors of welding, painting, conveying, palletising and handling system technology. 
With our highly qualified personnel we offer you help and advice and provide you with support during installation, commissioning, inspections, maintenance and overhauls.
Thanks to our 13-years experience in the development of robotic systems, we have become Australia's and New Zealand's sought after robotic automation systems developer and manufacturer. We take pride in having the knowledge and expertise required to create innovative and sustainable solutions for the future.
We design automated industrial processes with the use of robotics and sensors that can run twenty-four hour continuous production with minimum human supervision. It will improve your productivity, mitigate risks and hazards, reduces energy use, and cuts waste generation in your production process, resulting in clear sustainable automated solution for your business.
---