---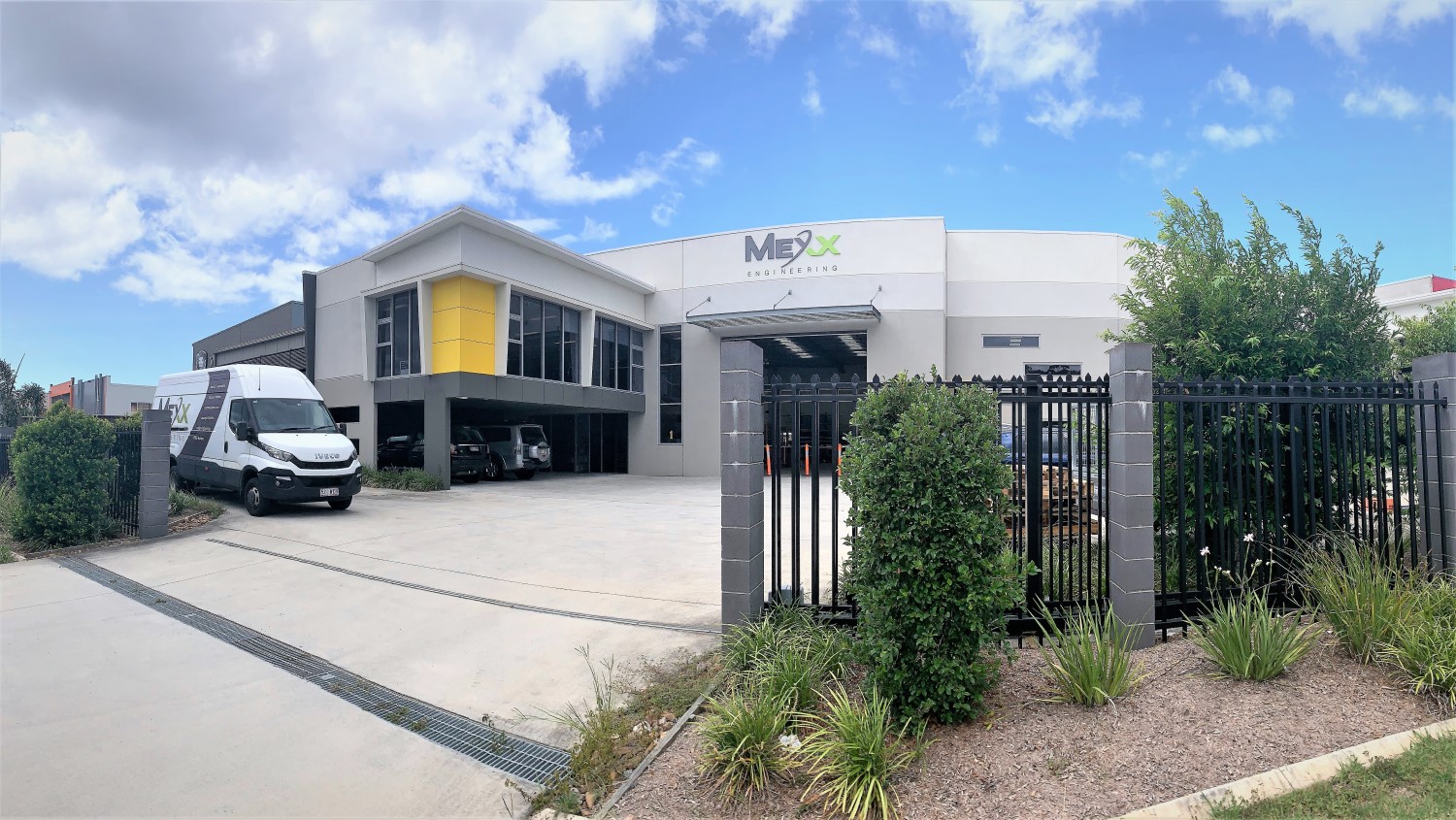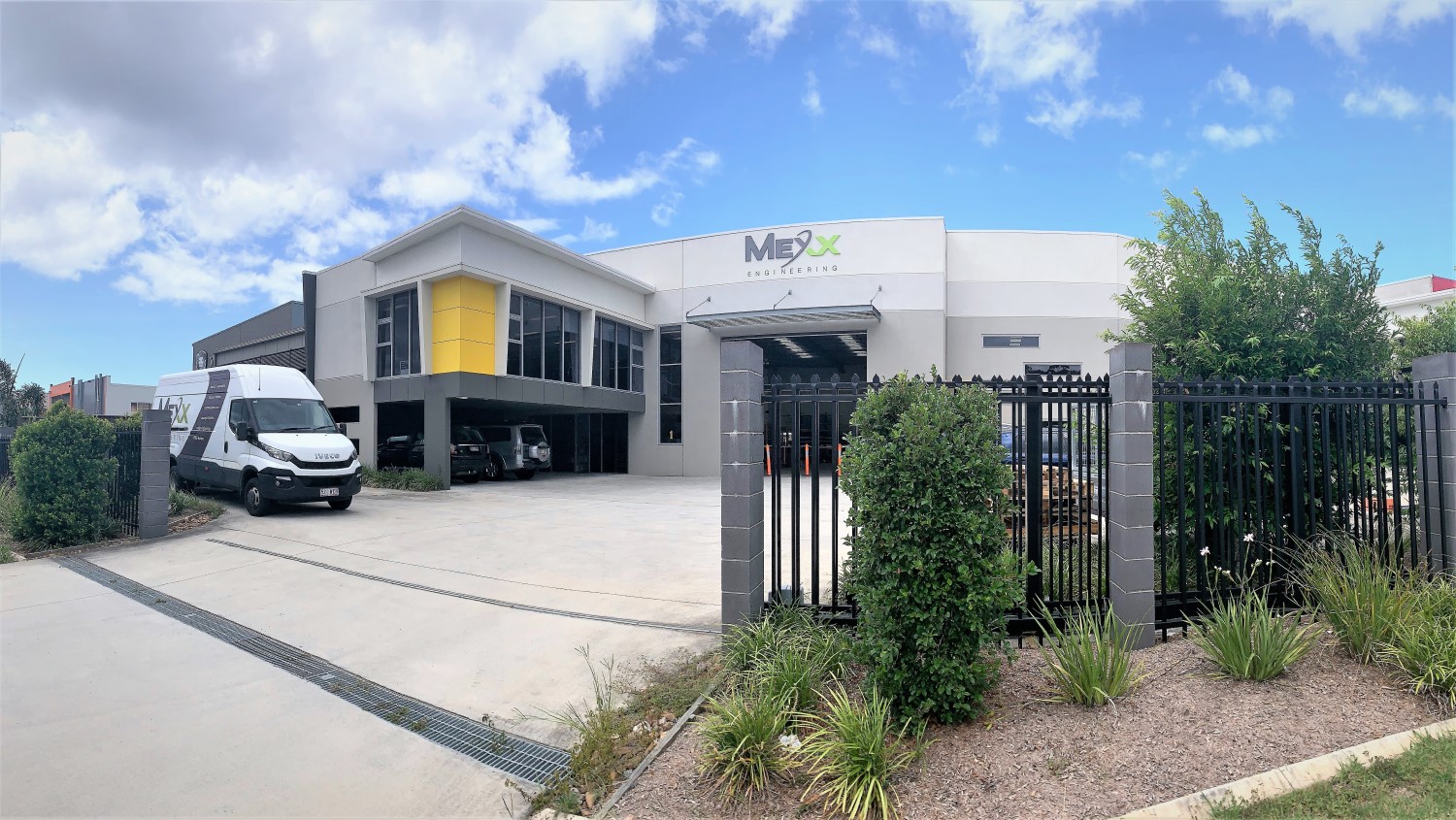 Who are we?
A brief introduction
Mexx Engineering® design and develop state of the art automation solutions and robotic systems that are built to handle a range of functions.
With over a decade of industry experience, we take a multi-disciplinary approach in developing customised solutions for various manufacturing industries. With many integration options available, Mexx Engineering® will recommend the best solution that fits the customer's application.
Through our collaborative partnerships with our customers, suppliers, and employees, we envision supplying a more efficient, safe, and sustainable automated solution for industry 4.0.
Mexx Engineering® is committed to improve productivity, mitigate risks and hazards, reduce energy use, and cut waste generation within the manufacturing industry by achieving customer satisfaction through the use of quality procedures which is operated to meet or exceed the requirements of ISO 9001:2015, ISO 45001:2018 and AS/NZS 9100:2016.
Mission & Vision Statement
---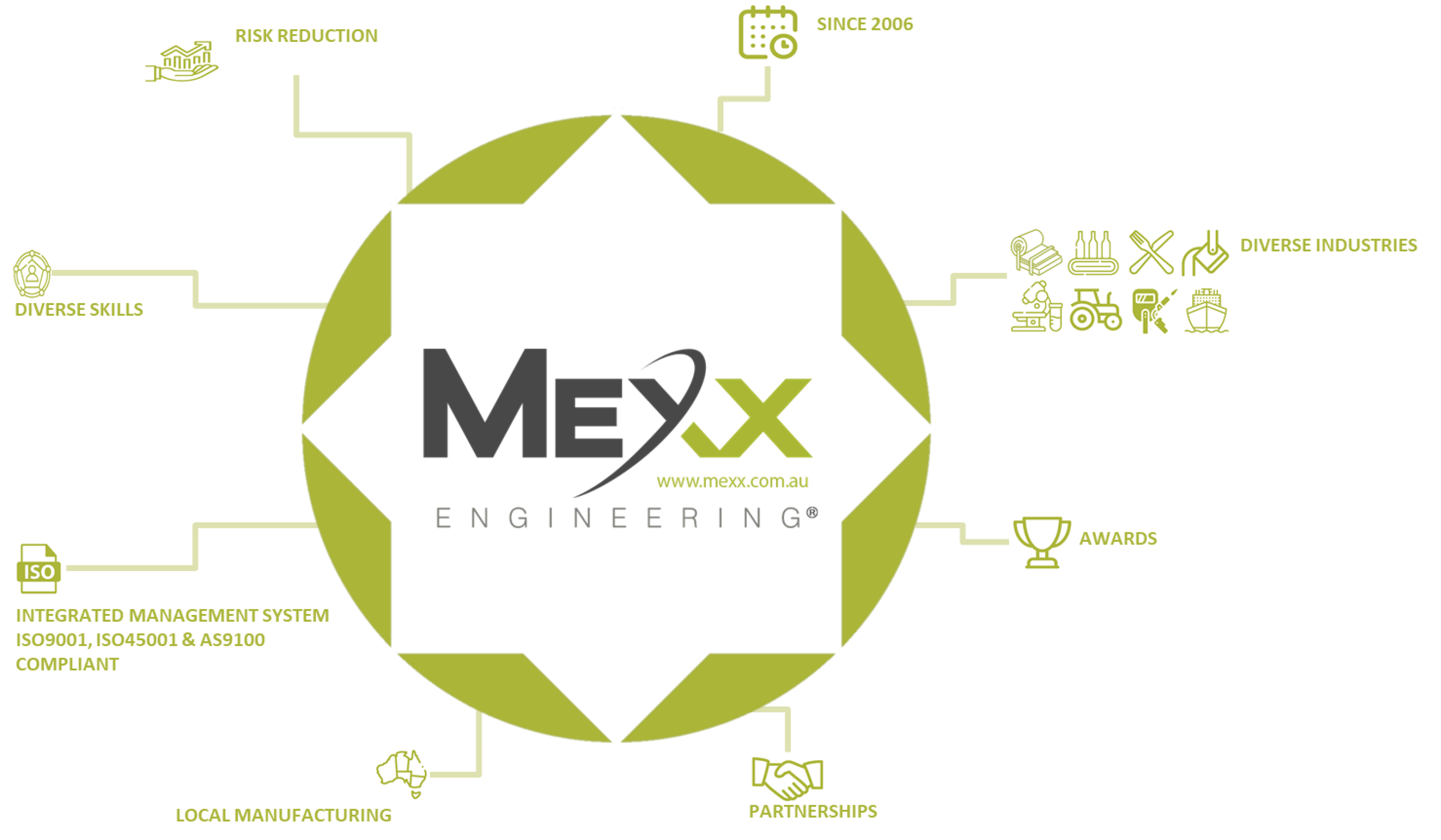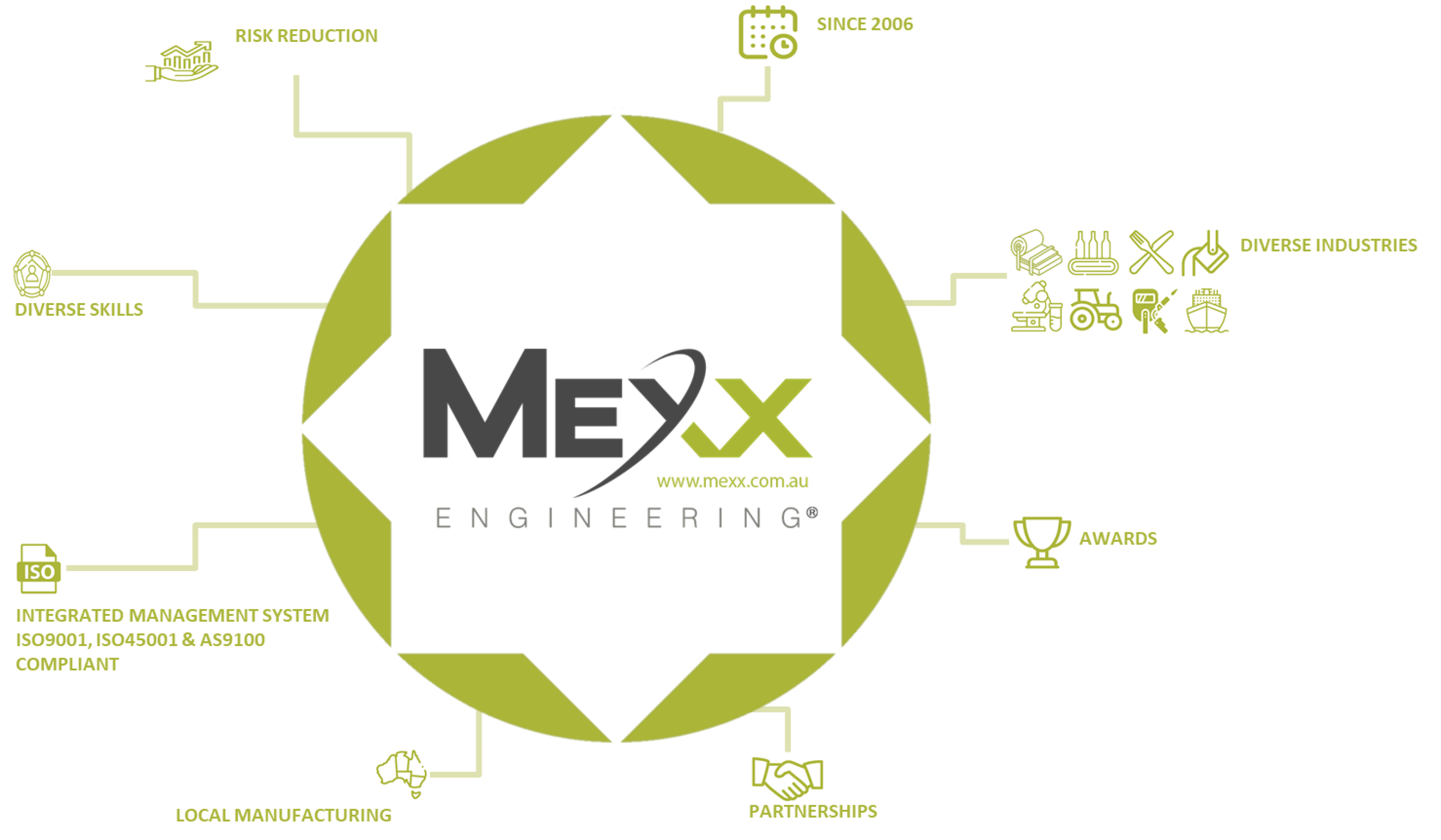 What makes us unique?
Key Differentiators
Design and develop sophisticated automated systems that are industry-specific since 2006.
Our system comes with a minimum of 1 year warranty on workmanship and materials.
A well-established Original Equipment Manufacturer (OEM) in Australia.

Proudly Australian owned and manufactured. 

Recipient of various industry awards and recognition in 2014, 2019 and 2020.
With a skilled and qualified workforce, our operation is scalable. We stimulate the economy by sourcing mostly Australian made products and employing local residents.
Global trade ready. We successfully designed and developed an Automated Concrete Test Laboratory for Hanson Heidelberg Cement Group. In New Zealand, we successfully developed and installed a Debagging and Bottle Conveying System for Synlait Milk.
Awards & Recognitions
---
---
CERTIFICATIONS & REGISTRATIONS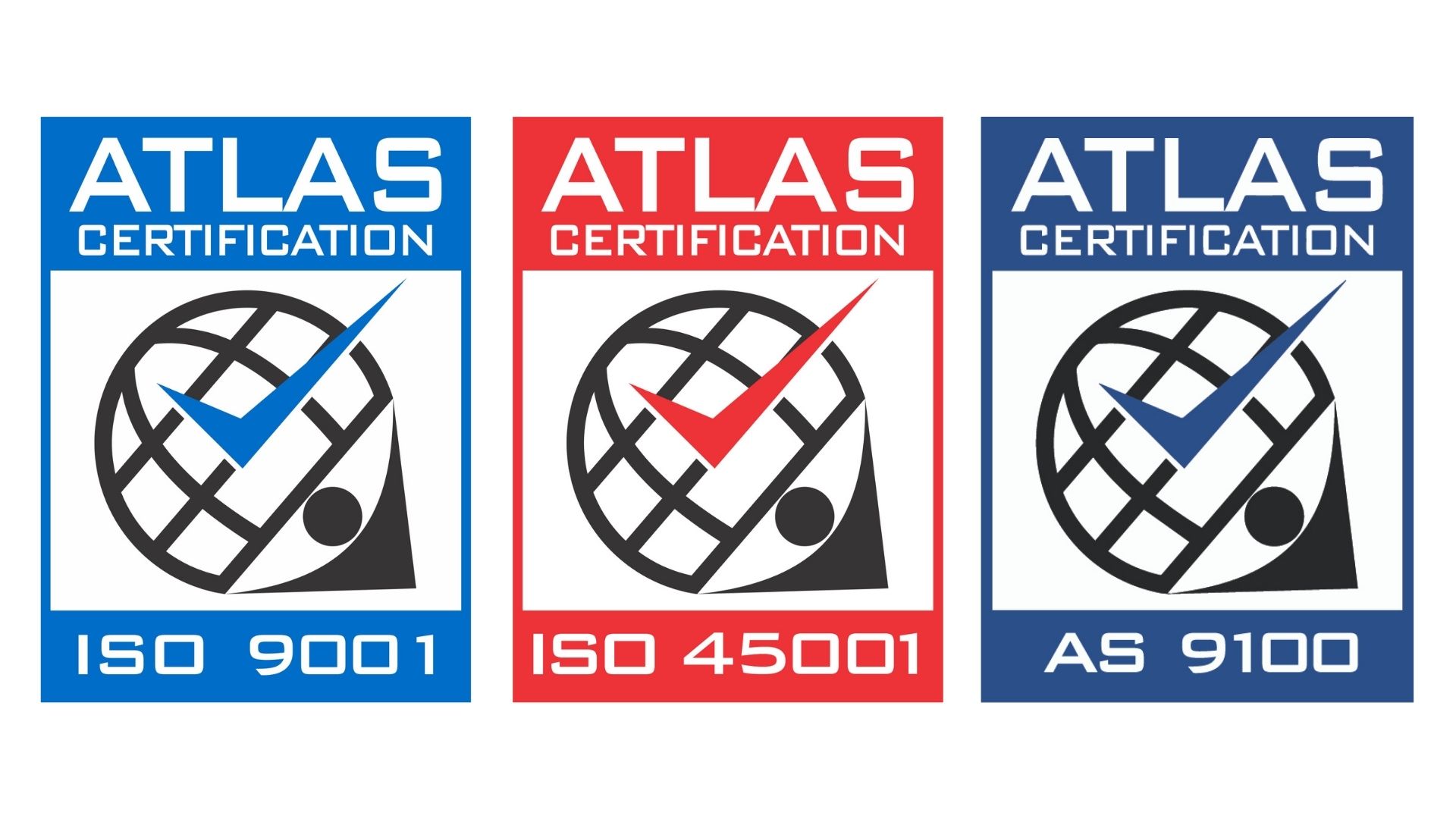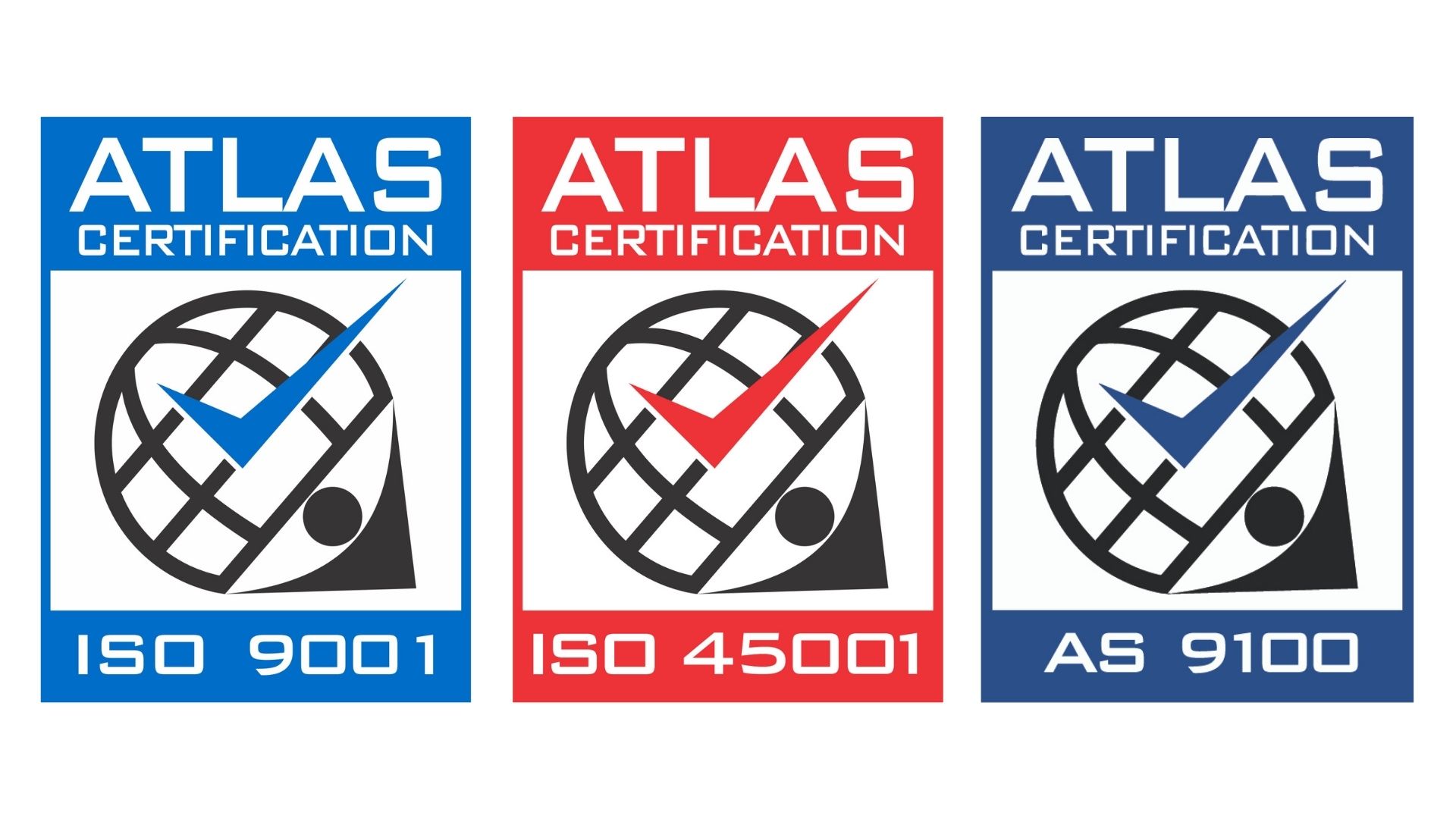 ISO 9001, ISO45001, and AS9001
Integrated Management System
Mexx Engineering Pty Ltd is ISO 9001:2015 certified. Certification for ISO 45001:2018 and AS9001 are currently being issued. 
We believe that these ISO certifications will complement and build on our high-quality products and services to all our current and prospective clients.
The registration covers the Integrated Management System for the design and development of bespoke automated solutions and innovative robotic systems through quality procedures and safe work practices.
Verify ISO 9001:2015 certification here.
---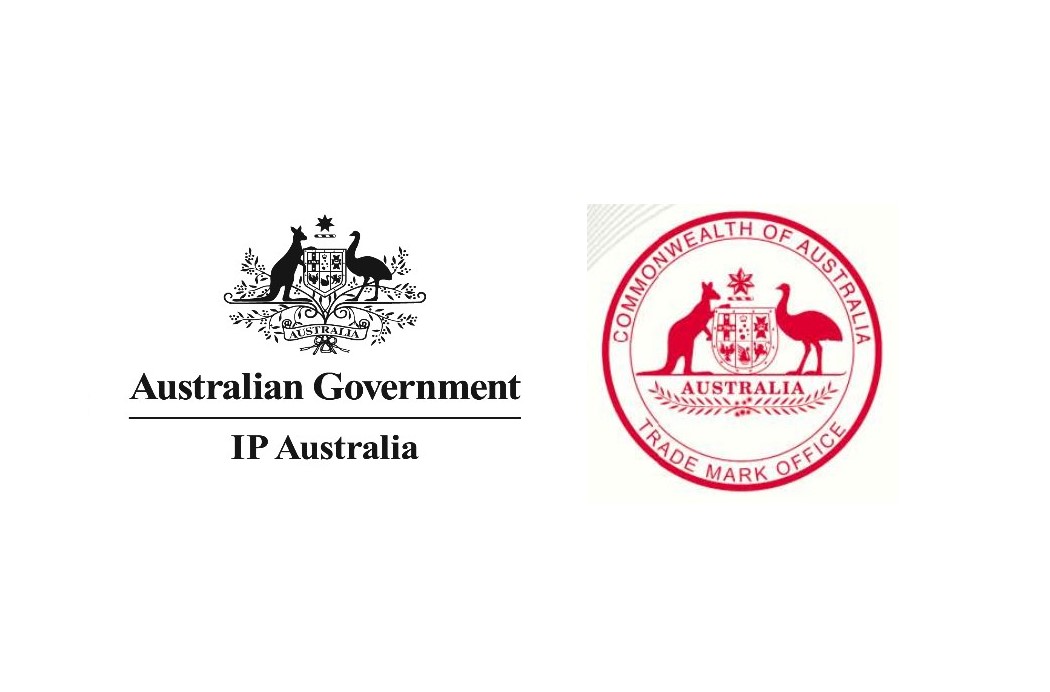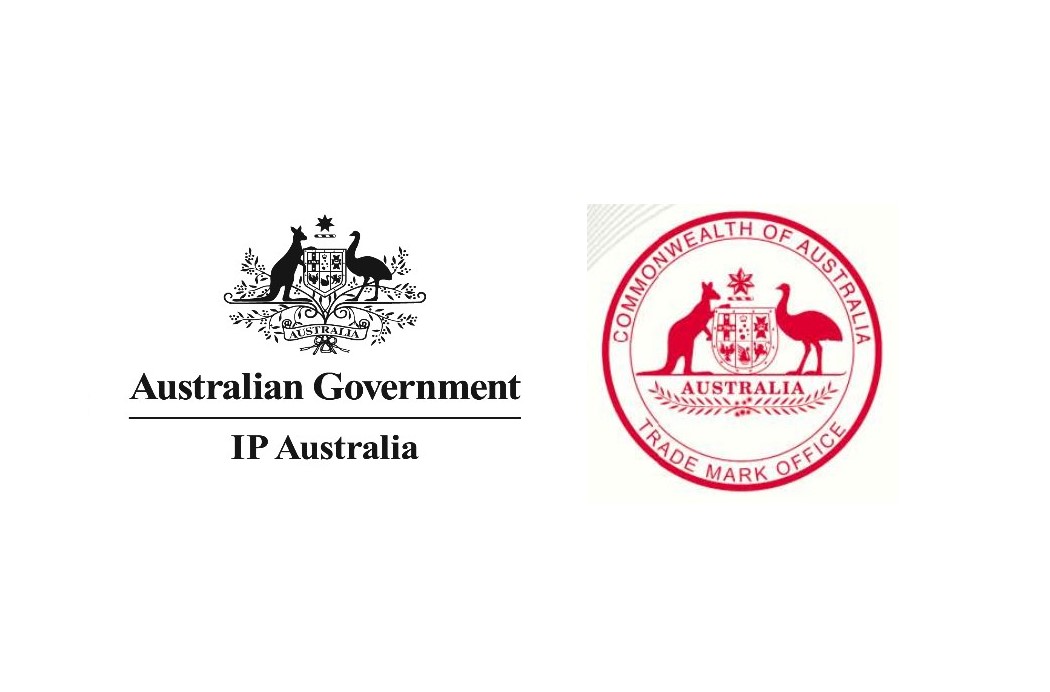 Registered
Trademark
Trade mark number: 2007679 and 2007680 

Name and address of owner: MEXX Engineering Pty Ltd of Unit 1/28 Harrington street Arundel QLD 4214 Australia
The trade mark is registered in the following class(es): 7; 42
Date of filing: 16 May 2019
Term of initial registration: Ten years from 16 May 2019
---