Paper Converting
Manufacturers in the paper converting industry have come to expect the best performing robotic solutions available globally.
Mexx Engineering® is one of the few robotics and automation companies in Australia. We are known for designing and manufacturing complete lines that are built to handle a range of functions from upstream processing, sorting and packing through to the end of line palletisation.
Mexx Engineering® can streamline the paper converting industry using innovative and versatile systems such as:
The implementation of robotic automation within the paper converting industry offers incredible potential for improved safety, quality and productivity by enhancing process monitoring and control.
Conveyor System
The Conveyor System controls product delivery from point A to point B with the use of various conveyor chain materials. Its guide rail system is fully adjustable to ensure continuous movement of the product around a curve.
KEY FEATURES OF THE CONVEYOR SYSTEM:
Aluminium or Stainless conveyor system
Includes automatic self-centring guide rail adjusters
Integrated transfers from upstream conveyors
Integrated transfers to downstream conveyors
High-speed with virtually no back-pressure and product gaps
Accumulation system
Full system control
System safety interlocked and guarded as per Australian and New Zealand Standards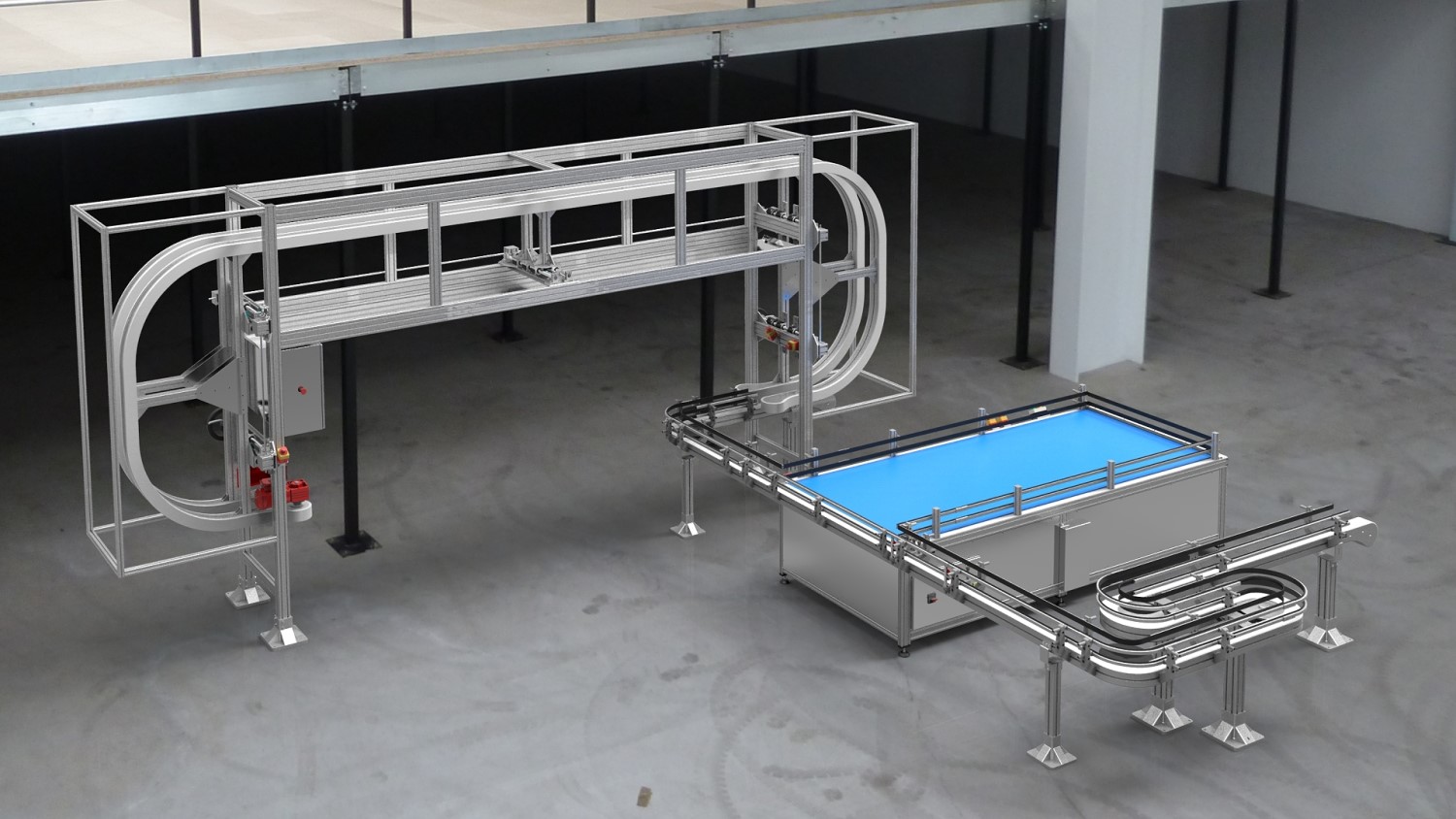 Conveyor System
Conveyor System (Slideshow)
Various Conveyor Types
Vision System
The Vision System checks the orientation and quality of a product. It inspects the product for damage and determines how to handle it. A dedicated feeding system that automatically spaces the product can be added as an option.
KEY FEATURES OF THE VISION SYSTEM:
5" touch screen for operation and production information
20" Display and roller trackball for camera system control and setup
Light tower for status indication
Eject products using air blast
PLC Controlled - Independent floor mounted frame for stability
Central control via HMI
System safety interlocked and guarded as per Australian and New Zealand Standards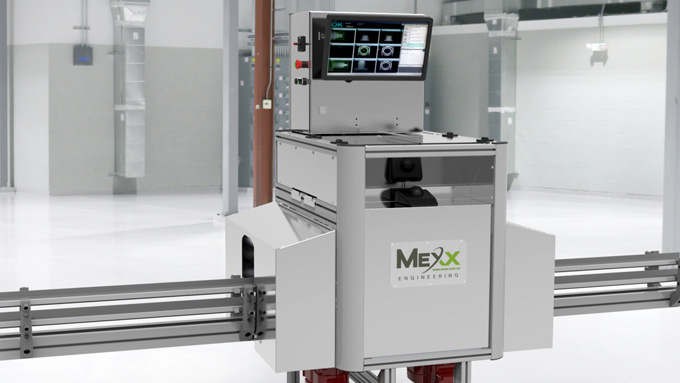 Vision System - Aluminium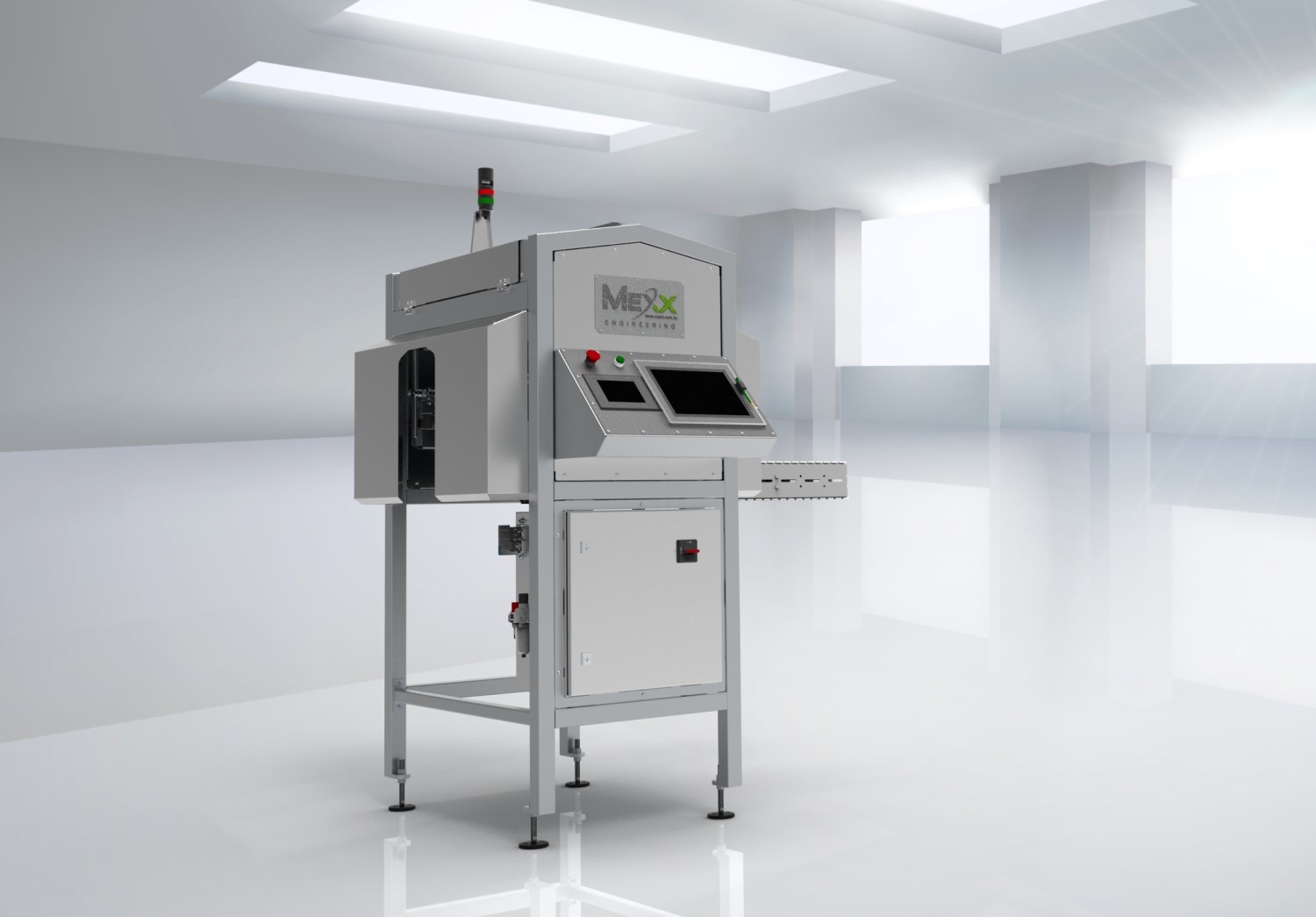 Vision System - Stainless Steel
Custom Design & Automation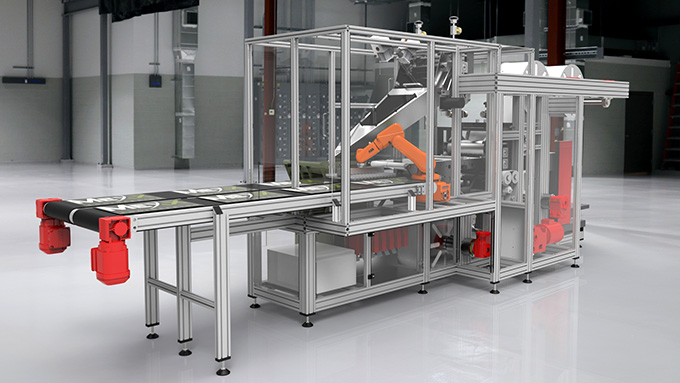 Mouse Mat Automated Manufacturing Machine
The conversion of paper, tissue and corrugated box materials into secondary products continues to grow - and keeping up with demand, whilst keeping costs down and profits up – can be challenging.
One approach to keep up with today's demanding market conditions for board and paper producers is to revise their current processes frequently and invest in new equipment and employee tools as well as the skills and services needed to meet future manufacturing challenges. Growth in production efficiency and cost savings are achievable with the correct dimensions, controls and operator tools. The return from automation is measured in increased performance, reduced area losses, lower idle time and increased production rates.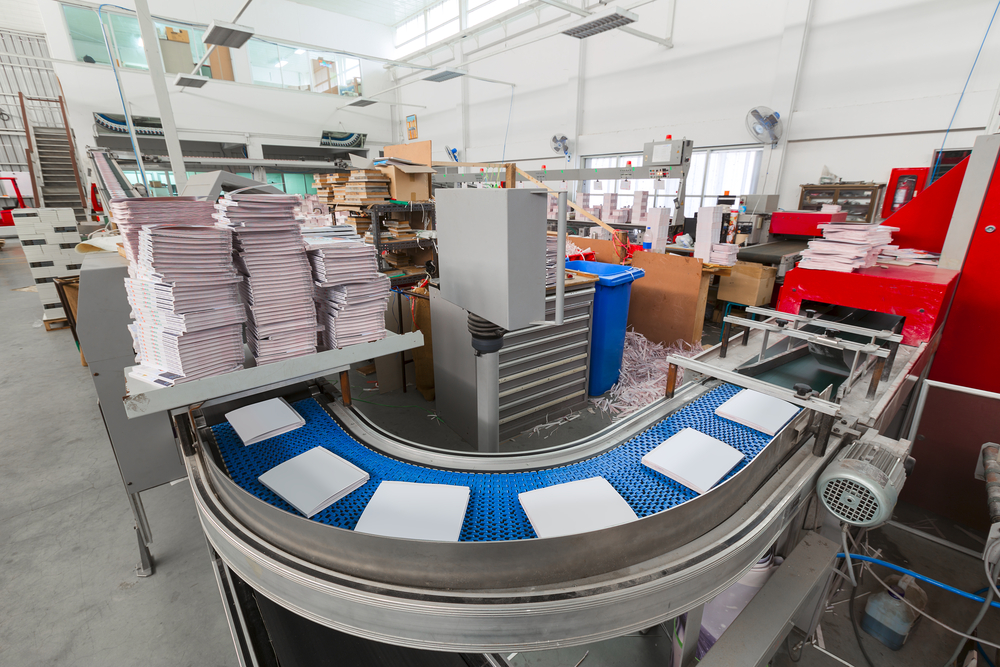 Paper Conveyor (Concept Image)
Automation is utilized in a broad range of sectors such as corrugating, printing, laminating, cutting, coating, tissue, folding, gluing, labelling and loading and unloading of pallets.
Applying adhesives with more precision, accuracy and efficiency with automation appliances provide numerous advantages. Some of these advantages include improved safety from hazardous work environments, consistent sealer application reduces waste material and higher speed performance and productivity.
The digital direct print provides you with completely new opportunities and ideas. Not like conventional labels, the direct print allows you to systematically apply reliefs and structures in order to create striking combinations of optics and touch. Automated digital prints allow printing into grooves and raised areas, creates 3D-effects and gives the perfect chance to personalise products. Digital printing benefits include more flexibility with production, no purchase or storing of labels and fast turnaround time to market and consumers.
Automated conveyors are perfect for attaching pre-cut paper or film wrap-around labels to cans, bottles and jars of broadly varying sizes and shapes. Labels are fastened precisely to the containers without the need for gluing pallets. This cost-effective technique of labelling gives flawlessly labelled containers, uses low glue consumption and is user-friendly.
 Next-generation machines are achieving more and taking up smaller amounts of space!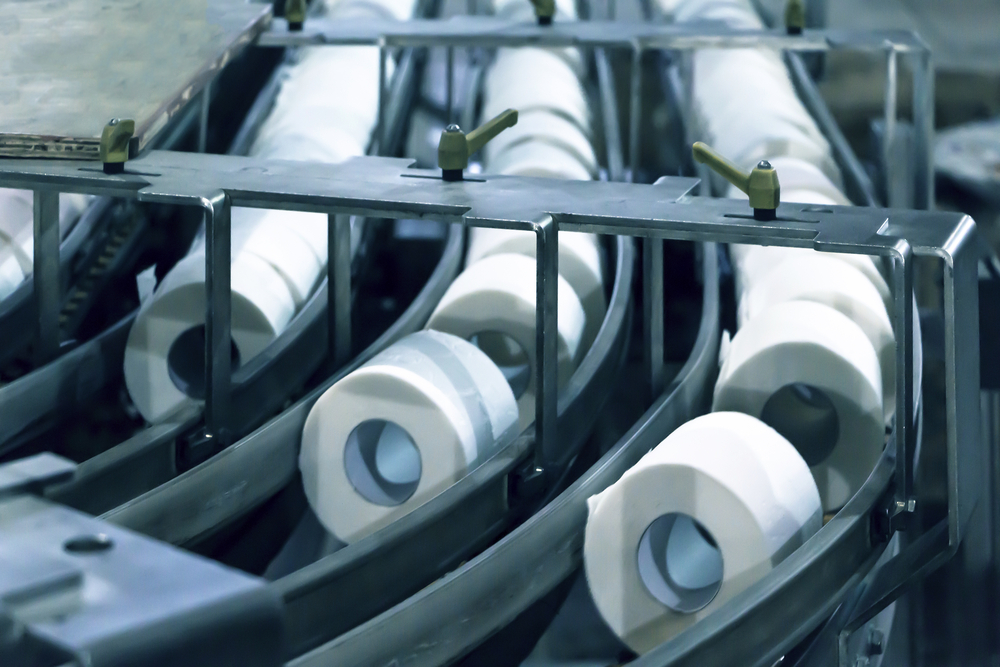 Toilet Paper Conveyor (Concept Image)
---