Robotic Palletising = Perfection
Posted on 14 November 2019
Manufacturing companies from various industries all over the world are beginning to understand the advantages of robotic palletising technology.
Products such as bags, cartons, boxes, drums or trays can all be palletised rapidly, repetitively and precisely. Many factories and workshops today have automated their application with a palletising system.
The ABB robots used in Mexx Engineering® palletising systems are known to improve production quantity. It increases product quality at the same time provides healthier working conditions for employees.
Palletising manually is time-consuming and labour-intensive. It can also cause workplace health and safety issues due to heavy lifting and repetitive motions. Automated robotic machines that load and unload are not only faster, more efficient and cost-effective, but they also reduce the number of risks to workers and allow them to work on other necessary tasks.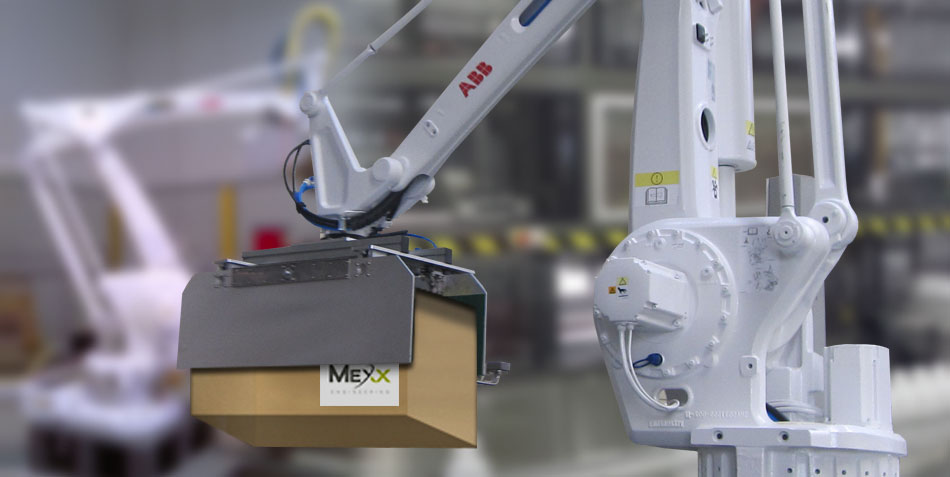 Robotic palletising technology multiplies productivity and profitability while allowing for more flexibility to run products for a longer period – 24 hours a day if required.
This exciting automation has so many advantages:
Less waste = increased profit
Improved consistency and quality of the product
Less labour turnover = less difficulty finding workers
Reduced investment costs
With advantages like this, you can see why robotic systems have taken the lead over traditional methods of palletising products. All companies that manufacture products, big or small, should investigate their options for automated palletising.
Robotic palletisers are a brilliant choice for high speed, high shipping or applications demanding greater flexibility. Mexx Engineering® can streamline the manufacturing industry using innovative and versatile systems such as:
Our top-of-the-line robotic systems can accelerate and streamline all these processes through:
---